ICHPAV21 Participate
as a speaker
This page will give you all the useful information you need to know if you want to participate in the congress as a speaker, offer a presentation, develop a "poster" or share your experience as a designer or pilot of a muscle-propelled machine. human, whether on land, in the air or in the water. Call for presentations, articles, demos, feedback & "posters"…
Due to the health situation, the deadline for submitting proposals for participation (conference, presentation, article, model, poster, etc.) for this congress has been extended until January 15, 2022.
The objective of the International Conferences on Human-Powered Aircraft and Vehicles (ICHPAV) is to bring together all those interested in the advances and applications of human-powered vehicles and more specifically aircraft systems (researchers, engineers and practitioners ).
Ten sessions will be organized, covering different aspects of human-powered transport, including technological engineering, databases, new experiences, personal adventure in competition or human-powered transport engineering, new materials, the design of human-powered aircraft, energy efficiency, energy autonomy…

The ICHPAV is freely accessible for all those intersted in these subjects. All presentations will be made live in a dedicated space (by zoom or via Youtube).
Production of a collection and presence of an interactive real-time 3D reception hall presenting certain HPA-type vehicles in 3D.
At the end of the congress, a book (collection) will be published with the articles of the voluntary participants who will propose their contribution to one of the scientific committees (sciences, applied engineering, schools or universities, etc.). This book may be freely available.
If you have a 3D digital model of your device, it can be displayed in the main room in 3D so that visitors can discover it.
We hope to be able to count you among the speakers of this international event.
You can submit your title and a 2-3 line abstract, or ask your questions by email directly to:
ICHPAV21.committee@u-bordeaux.fr
Specificities of the digital edition of the HPA 2021 congress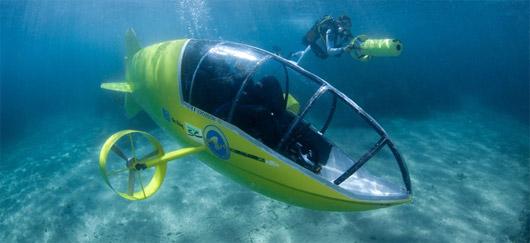 © Terence Dewaele
A French muscle-powered submarine, the Scubster is an innovative oceanographic exploration vehicle.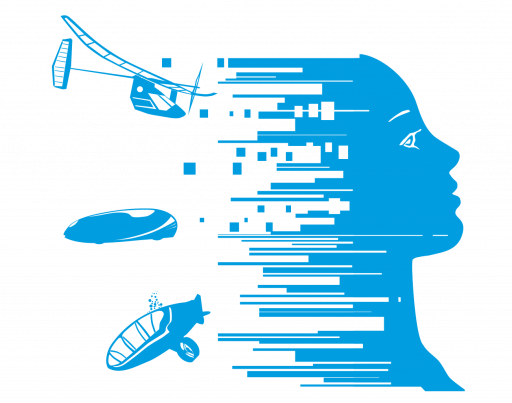 You can offer 2 types of presentations:
The conference (presentation) of results or the presentation of positioning.
What is a conference (presentation) of results?
A results presentation presents completed research/design/manufacturing work and/or validated results and/or experiments and/or adventure stories.
What is a position paper?
A position paper presents a defensible opinion on an issue. The purpose of a position paper is to convince the audience that your opinion is valid and worth hearing, without the need to present completed research and/or validated results.
Reminder of conference themes

Human-powered transport
New experiences, technological engineering, databases…


Human-powered land vehicle

Human-powered marine vehicle




University/school projects or practical work
HPA projects in a university or school context.

Personal adventure in the competition or engineering of human-powered transport
Pieces of human adventure.
⦁ Proposal of a title and a summary of at least 3 lines.
⦁ Presentation: duration of the presentation mini = 20min – max = 40 min
⦁ Presentation support: Any personal support transmitted by videoconference or a PDF copy
⦁ Discussion with the audience: 15 minutes
⦁ Broadcast: via Live Youtube
⦁ Submission of the text: 15 days before the presentation
Instructions for a "poster"
⦁ Depending on the proposed format, a poster will be exhibited in the virtual room dedicated to your theme with a link to contact you.
Do not hesitate to contact us for more details.
⦁ Poster support: a PDF file
Important dates
Title of the intervention and summary: from December 1, 2021 to January 15, 2022 (ideally before 17/12/2021)
Notification of selection: between December 15, 2021 and January 25, 2022 (1 week after submission)
Deadline for transmission of presentation or poster files or other: January 25, 2022
CONGRES 2021 - INSCRIPTIONS